Property Management Services
La Duquesa / Manilva Property Management / Key Holding services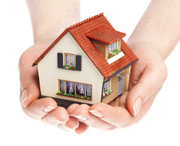 Manilva Properties SL can assist you with your Property management for Your Holiday Property in the areas of: La Duquesa, Manilva, Estepona, Casares, Casares Playa, Sabinillas + La Paloma.
Put the management of your Spanish holiday home or investment property in safe hands with Manilva Properties SL.
Manilva Properties SL takes great care in the management of holiday and investment properties in Spain covering everything from key holding, Cleaning & Laundry services, renovating, Pool cleaning and interior decorating.
We are 100 per cent reliable, provide exceptional levels of service - and can provide testimonials from satisfied clients to prove it - why not contact us and find out more?
Key Holding and Home Care Management
The extra good news is that we are currently offering recession busting special offers for our property management services in Spain.
Prices start from € 40,00 per month
When you own a property in the Costa del Sol and Andalucia in Spain it is incredibly important to make sure that your property is properly cared for in your absence by someone you can trust. Manilva Properties SL prides itself on being such a company.
The following services form part of our key holding and home care plan:
Key Holding.
Cleaning and Laundry services.
Technical Staff on emergency call 24 hours a day 365 days a year
Monthly Property Inspections - Security check on all doors, windows and alarm system, Look for damp, mould and infestations (inside and out), Flush sanitary fittings and Air the property to prevent stagnation and odours, Check for leaks, cracks and weather damage, Test boiler, air-conditioners, electrical appliances and lighting, Water house and patio plants.
Emergency property checks following inclement weathers.
Arrangements for Installations of Satellite, Telephone Lines, ADSL, House Insurance.
Collecting mail to re-post by email or fax.
Full Range of Departure/Change Over Cleans and other types of cleaning services.
Full range of complimentary services available to our clients.
Decorating and renovation services.
Why not contact our Key Holding and Home Care team and find out more?
Prices from 40,00 € per month
There is a particularly strong demand at the moment for villas with private pools and Townhouses in the La Duquesa / Manilva areas. We currently have tenants ready and waiting to rent private villas with swimming pools and 3 & 4 townhouses in this area.
Why not register your rental property now? Or please contact us to discuss your individual requirements.