Renting in Spain with Manilva Properties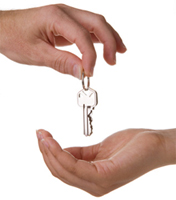 Renting a property through Manilva Properties is a hassle free experience!
We've taken the time to make sure your rental options are fully explored, so you don't need to! Whether you are looking for a long-term, short-term or a holiday rental, we have just the property for you!
We work extrememly hard with landlords to bring you exciting, comfortable and quality affordable properties with a variety of rental terms on offer.
Backed with a full care package, all our rental properties comply with the current laws and regulations in Spain giving you the peace of mind you deserve with your rental decision.
Additionally, we have a great selection of rental properties for professions seeking to rent whilst working in and around the area.
Our proximity to Gibraltar and coverage of the surrounding area, makes us particularly popular with professionals working across the border who need something medium to long-term making us the rental agent of choice with Tenants and Landlords.
To start your rental property search, select from the list below or Contact us for more information...
• Medium - Long-Term Rental Properties in Spain