Selling Your Property with Manilva Properties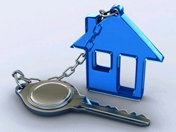 Selling your property with Maniliva Properties is an experience like no other!
Unlike others, we'll actually appraise your property and advise you on the best steps to take to get the maximum value for your property.
We don't just simply advertise your property and hope for someone to buy it... We'll actually find the the right buyer for you using our huge database of hungry buyers and our extensive network of resources.
Everyone at Manilva Properties understands the importance and trust you place with us and we want to return that confidence in us with a professional and targetted approach in selling your property and ensuring we get the best possible price you'll be comfortable with.
We're always on the look out for properties to add to our portfolio which when combined with our dynamic approach makes us the best choice for you to handle the sale of your property!
To find out why we are the best in the area, give us a call or Contact us for an informal chat about how we can help you...